Marketing Glossary
The 2 Million Dollar Commission System is training on a particular affiliate opportunity that involves not trying to sell something (at least, not on the first engagement), but giving away something – money. When people respond, at some point in the process, you get a commission.
Here's what Renouf says about this training and the opportunity he explains in it:
Number 1 We have massive proof of commission payments being paid for giving away free money to the tune of millions of dollars!

Number 2 The process works. Anyone can give away free money from anywhere in the world.

Number 3 The amount of money that is able to be given away is enormous. We are talking close to 100 Billion dollars.

Number 4 Not only do you get paid simply for sharing a link to give away free money but you also get paid by getting others to do the same thing!

It is simple, it works, and profit is to be made on a LARGE SCALE.
Digging into 2 Million Dollar Commission System a bit, we discovered that what you will be doing is helping business people by telling them how to sign up for COVID grants from the government. That's the money you are "giving away."
As the sales page says,
"Most business owners don't even know that this money is available and is just sitting there, waiting for them to claim it!
All you do is send a link that shows them how they can get their hands on tens of thousands, hundreds of thousands, even millions of dollars that they have, WAITING TO BE CLAIMED…
and YOU GET PAID!"
It doesn't require any financial expertise. Anyone can do it from anywhere in the world. Here's the process:

Get the whole story here: 2 Million Dollar Commission System.
SEO is a continuous process. You need to be aware of the search engine algorithm changes for achieving the best results.
JumpFly contributor has published an article sharing a list of seven things that can hurt your SEO rankings.
She says, "Sometimes running a strong SEO program is as much about knowing what not to do as it is about knowing what to do. But look out — in some cases, the very things that can help you are also things that can hurt you if misused.
1. Optimizing for New Keywords
While optimizing and re-optimizing content is central to improving your organic search rankings, changing the content on the page influences what you already rank for. If the changes made to the page in the name of optimization actually decrease the relevance that the content had previously, it's possible to see rankings get worse rather than improve.
In going after new and better keywords, you can actually damage performance for existing keywords and see performance drop off as a result. Any time you optimize a page for a new set of keywords, you need to carefully transition from the old keyword set to the new keyword set. It's also a good idea to plan the transition for a slower period in your site's seasonal performance trend."
7 Things that Can Hurt Your SEO Rankings
JumpStory is a visual platform that provides access to millions of images, videos, and illustrations.
Quick Sprout's Lars Lofgren has published a review of JumpStory.
He says, "Below you'll find the key features of JumpStory.
AI Text Match
The AI Text Match capability of JumpStory is a powerful feature that helps users save time. It works by scanning the text on your blog and then automatically picking the most relevant images to go with it. We're talking about images that look good visually and those that will perform the best on the page. In other words, this tool can help a site to rank, boosts traffic in the long run, and saves time.
With AI Text Match, you insert the text and click where it says Match Now. Ideally, you want the text to be no longer than 20 words for the best results—the platform takes more time to find images for longer texts. We found the wait for larger texts wasn't unbearable, though.
You'll be able to sort image search results by relevance and "freshness" or filter them via location, orientation, color, and the people in them. The options here in the search results are impressive, and it feels like quite a bit of thought has gone into them, helping users narrow down their results to be as accurate as possible."
Search Engine Roundtable's Barry Schwartz has published a new video featuring John Shehata sharing information on NewzDash & Google AMP.
Schwartz says, "John Shehata is the Global Vice Present of Audience Development Strategy & CRM at Condé Nast. John also founded NewzDash.com, an SEO software toolset for news publishers. But more importantly, John is a 20+ year SEO vet that has a deep passion about news SEO. We spoke for a pretty long time but the conversation goes very quickly. Honestly, we didn't even prepare ahead of time with topics, we just flowed from topic to topic naturally. It was one of my more smooth vlogs in a while but that happens often when the person you are speaking with is passionate about the topic.
Part one, we spoke a bit about the early days of news SEO but in part two we went into how to rank in Google News, news SEO topics, and how valuable Google Discover is to publishers. Now in part three we spoke more about his product named NewzDash and if publishers will continue to use Google AMP after the page experience update".
Reading the books the deal with your domain can help you grow your knowledge resulting in a better grip over your business.
To help women entrepreneurs empower themselves, Jenny Melrose has published a list of useful books.
She says, "Time is always well spent when you're continuing to educate yourself which is why I've put together 15 Best Books for Women Entrepreneurs. I try to ready every night before bed, but definitely have my fair share of books that I binge read. Even ones that inspire me so much that I sign up to run a half marathon directly after finishing them.
THE ONE THING BY GARY KELLER AND JAY PAPASAN
Just like the title suggests, this book helps you focus on one thing and that is moving your business forward.
So many bloggers say to me that they feel as though they've plateaued. If this is you and you aren't sure what steps you need to take to keep moving forward, this is the book for you. This book has made such a difference in my own business.
I read this book the summer that we moved from New York to Charlotte when I was in a time of uncertainty in my business; not sure how to continue to grow my blog".
IE 102: BEST BOOKS FOR WOMEN ENTREPRENEURS
Google's John Mueller has answered five important SEO questions in a video called "SEO Lightning Round".
Watch the video for answers.
By identifying and tappig the right social media influencers, you can give a boost to your business.
Jeff Bulls has shared seven powerful ways to help you use Twitter influencers to promote your business.
He says, "Let's explore seven different ways a business can employ Twitter influencers to solve a variety of use cases.
Use #1: Social shares
Why: Amplify existing content such as previously written blog posts and hosted videos that exist outside Twitter in order to drive more exposure.
Details: This is one of the easier of the use cases for most brands to grasp. Twitter's share functionality in the form of Retweets, Quote Tweets (and now likes injected into activity feeds) feel more disposable in nature than the intimate sharing with friends that exists over Facebook. The lower barrier to activity results in higher campaign acceptance rates for brands reaching out to influencers looking for these shares.
Since the amplification use case is designed more to maximize eyeballs than specific audiences, the targeting aspects are more relaxed".
SEMrush contributor James Brockbank has published 'JavaScript SEO: An In-Depth Guide'.
This guide covers the following: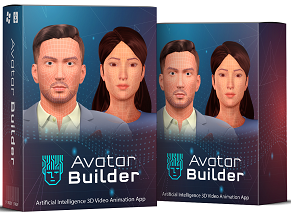 Tomorrow, Paul Ponna is releasing new software that is a major step forward in video creation: Avatar Builder.
This new video creation tool will let you take advantage of 3D Animation, Artificial Intelligence, and soundtracks in any language to create animated explainer videos that are unlike anything you have ever been able to create before.
Beginning tomorrow, you can build videos with natural-looking and natural-sounding 3D animated presenters who can sell your products in virtually any language of the world.
Besides changing the language spoken by your presenter avatar, you have total control over other customizations. You can change the colors and look of clothing, hair, skin, accessories. You can select from a wide variety of props such as eyeglasses, shoes, watches, vests, and more for unlimited design possibilities.
What you create with this software will be totally unique, unlike any other person's videos.
You may wonder why we are mentioning the launch a day early. Well, to kick off the launch, Ponna and his partner, Sid Diwar, are planning a special introductory webinar to unveil Avatar Builder.
To make this webinar extra-special, they are offering people who attend special incentives:
➤ 20 copies of Avatar Builder will be given away.
➤ 10 $100 Prizes will be handed out to webinar attendees.
➤ Other Bonuses will also be distributed.
➤ A Facebook Group that will give you access to $3000 in additional rewards.
➤ Step-by-Step Training.
➤ Live Avatar Builder Case Studies and a Demonstration.
There is one limitation. The webinar has only 1,000 seats available, due to a limitation of the webinar software. You need to sign up now to make sure you can get a seat. Ponna is a well-known product developer so the webinar will attract a lot of attendees.
You could win one of the prizes, but only if you attend, because they will be awarded during the webinar, to people who are on the webinar.
Avatar Builder is an advanced artificial-intelligence powered video maker that transforms any text or audio clip into Disney-style 3D computer animated videos in any language of your choice automatically, in just minutes.
No longer will you need to hire expensive actors, announcers, or voice-over artists to create your marketing videos.
Remember, only 1000 seats are available, so register now for your place in the webinar: : Avatar Builder. Attendance is free.
Rise at Seven has published an article compiling Google's John Mueller's statements on links in the year 2020.
The Rise at Seven team says, "So for everyone's benefit, ive rounded up everything John Mu has said about links in 2020 that you NEED to know…
Starting off positive…
"I've seen some really cool things this year in the name of link building. The lazy short-cuts are all the same & boring, but there are also smart folks doing great work that falls into the broader category of building awareness & links for sites."
Here is John's answer to how long it takes for a link to take effect in Google:

"The way that we process links is something that is continuous. So it's not that we have to wait for a specific time frame to see the new effect of the links".
Everything Google's John Mueller said about links in 2020