Marketing Glossary
Krowd software was just released by Venkata Ramana and Mark Bishop. It looks like this is hit. In less than a week, over 3000 copies were sold.
It's late here, so for the sake of time, I will let Mark Bishop explain [I abbreviated a little] what they were trying to accomplish.
What if you could unlock instant access to one of the biggest Free Traffic phenomena of 2020 in the next 5 minutes?

Right now this platform is exploding, with over 320 Million highly targeted users and potential buyers each month.

320 Million people waiting to click very specific links, and when they click those links, a tiny percentage of 'Clever Marketers' siphon unlimited free traffic to their own offers, affiliate links or anywhere else they choose.

If you you want access to over 320,000,000 potential buyers, then pay close attention, because we've discovered a simple way to unlock this massive traffic source in minutes with a new, unique and newbie friendly software called Krowd.

Krowd is the first software tool to crack open this massive traffic source by emulating what is working right now. The software instantly finds, extracts and emulates the same hidden formulas currently used to siphon daily traffic. Giving users instant access to one of the biggest free traffic sources of 2020

Forget learning curves, tech, knowhow and additional costs. In fact, forget everything you think you know about generating free buyer traffic & online income because this isn't like anything you've seen or tried before.

And with Krowd, you're literally 3 steps away from making this happen.

Step 1: Enter in a keyword or niche

Step 2: Krowd extracts the winning formula for you to copy using the emulation tool

Step 3: Share & watch the Avalanche of Free Traffic pour in

Krowd is easy to use, it's newbie-friendly and it's unlike anything else…

It's like 'Copy and Paste' Buyer Traffic

You enter a keyword or a niche, and Krowd reveals what works right now. So you can emulate and use the same formula to siphon traffic to your own links and offers in minutes.

You can do this multiple times a day if you want to.

► You won't need to bother with videos
► You don't need websites, domains or hosting
► You can do this without any experience.

And there are no additional costs.

All you need is Krowd

It's simple. If you want results this week, plug your copy of Krowd into this massive free traffic source, and copy what works right now!

You're probably thinking that this sounds very expensive.

And to be quite frank, we really should be charging you $47 a month for this, considering the value you get ongoing access to. And you would still be getting a bargain even at that price.

But, during Krowd's exclusive launch period, you won't have to pay $47 a month. In fact, you won't have to have to pay monthly at all.

You get instant ongoing access to Krowd for a heavily discounted, one-time only payment.

But, it gets better.

When you act now, you also get access to a collection of high value Krowd additions to help you increase your results from day 1.

And of course, there is zero risk when you order today because we're including our unbeatable 30 day money-back guarantee, so you really can order with confidence.

But wait, it gets even better.

If you put Krowd to use and you still don't get results, not only will we send you your money back, but we will also send you one hundred dollars out of our own pocket for wasting your time.

So, the only way you lose today is if you don't take action on this incredible offer right now, because the price is set to rise every 60 minutes. That means; if you wait, you will pay more.

Are you ready to unlock access to one of the biggest free traffic phenomenons of 2020 today?

Using Krowd Emulation enables you to instantly tap into more than 320 Million users every month.

And when you take action right now, you'll also get our enhanced Krowd package with our Huge 'Pay Once' Special Discount
Do it now; ckick here: Krowd.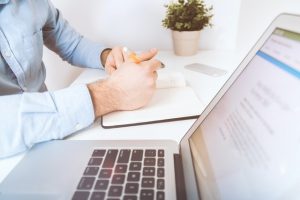 https://unsplash.com/photos/LtNvQHdKkmw
Why do you have a blog? If your answer is because most other businesses in your niche do, you are dead wrong. If you are looking at your blog as just something you "need" to do, then just stop.
Let's look at the right answer. You have a blog because it is a part of your content marketing strategy. It is where you educate, entertain, and inspire people – people who should ultimately become customers.
You have a blog to ultimately make money.
Every blogger has "been there." He writes what he thinks is an amazing post, hoping to drive a bunch of new readers, who then turn into followers, follow-through on calls to action, and become new customers. It is an epic fail – very few readers, lack of engagement and follow-through, and certainly no interest in coming back for more.
What went wrong?
It didn't "connect." For some reason, it didn't resonate, because it was not what your intended audience was looking for. Which begs the question – what is your audience looking for?
If you haven't answered this question, then you don't know your audience. And no more content should be written until you really do.
So, let's unpack how you get to know your audience and then how you design and produce content that will resonate, grow that following, and get those conversions.
What do You Already Know About Your Customer?
You have customers who have purchased your products/services. And some of them have probably returned to re-purchase.
What is it about your offering that makes them buy from you? What problem or pain point are you solving for them? And do you know anything about their demographics?
You may have an audience that is diverse and yet still has common needs and wants. And you need to know what those are.
One thing you should consider is a customer survey about these things. People will usually provide their opinions, especially if you offer an incentive – a discount or freebie perhaps.
This is an "old-school" method, but it does still provide some valuable information.
The other and more scientific method is to use what technology now provides, specifically in the arena of data science.
How Can You Use Data Science?
Ron Johnson became the CEO of JC Penney, as it was faltering. He set about changing the entire image of the brand. He sacked the private Penney's label and instead stocked designer labels; he sacked the coupon and discount programs for "everyday low prices."
It was a disaster. He now admits that he really did not know the Penney's customer well enough – someone who wants a bargain, who does not want designer-labels, and who doesn't want to pay a lot for his clothing. He should have taken a lesson from Kohls. He should have invested in some solid data science.
There are oceans of unstructured data floating around in cyberspace. You may not have the internal IT staff to collect and churn it, but there are a large number of data science services that do.
The key is to ask the right questions about your audience, to develop a customer persona based on real data, not gut feelings. According to data research expert Tony Zambito:
"Buyer personas are research-based archetypal (modeled) representations of who buyers are, what they are trying to accomplish, what goals drive their behavior, how they think, how they buy, and why they make buying decisions."
Consider how a bank uses data science to learn about its target audience and then decide what types of retail loan products it should offer. Data science gathers information about previous popularity of loan products, those that have become unpopular, what types of consumers "buy" specific loans, and will predict the types of products they will find popular. This allows the bank to create loan products and market them to its audiences.
Data science will give a blogger lots of valuable customer information, no matter what the product or service. It can be used to drive topic selection, verbiage, type of humor, psychological triggers, pain points and problems, things that will inspire, and more.
In short, the data allows you to "connect" with your audience in very personal ways.
Use Your Customer Persona to Empathize
Now that you know who your customer is, what he wants, and what keeps him up at night, you are ready to "empathize," – putting yourself in their shoes and crafting blog content that shows you understand their needs and wants.
Dan Collier, a content marketer for Studicus, puts it this way:
"A large chunk of our clientele are college students who are totally overwhelmed with the sheer amount of essay and research paper assignments they face, along with the other stressors of college life. Our blog focuses on tips to make their academic, social, financial, and emotional college life better. Along the way, we also include content that this demographic will find humorous and inspirational."
Determine how you can empathize with your customer's pain points. Dollar Shave Club built an entire business around empathy – the frustration consumers have of running out of disposable razors or having to make a special trip to the store to buy them. Now, they get those razors delivered to their mailbox once a month. Its audience is mostly millennial (and coming Gen Z'ers), and its site and blog content are built around personal grooming issues (much of it is also hilarious).
Crafting Amazing Blog Posts for Your Audience
Now that you have a full picture of your audience, you are ready to craft those posts. Let's look at the factors that should be included:
Choosing the Topics
It's all about quality – quality in the eyes of your customers, that is, not necessarily yours. And quality in this sense translates to relevance to the personas you now have.
You can use a lot of tools as you explore topics. Here are some key ones:
► Buzzsumo has a topic explorer based upon a lot of research. You will learn which topics are the most popular with your audience.
► SemRush Topic Research will comb the web, based upon relevant keywords and how often consumers in your niche use those keywords to search for content, as well as the popularity of specific content.
► Ahrefs is a bit like a search engine, and it has a huge database. You can enter a topic and it will return related content and its popularity level.
► Check out the blogs of your competitors. Look at those that are most popular. The idea is not to copy but to take topic ideas and see how you can improve them and provide some unique and new insights. You can use MozBar to find these popular blogs in your niche, saving you lots of time. These are blogs/posts that Google has ranked high.
Matching Style to Audience
Every piece of content has a message (topic). How that message is delivered is just as important as the message, if it is to resonate with your audiences. And this is all a part of the style of your posts.
The style includes vocabulary, how formal or informal, reading level and the "voice" of the brand. It also includes, by the way, the "look" of the piece (short or long paragraphs, use of headings, bullet points, and the visuals that are included).
These are all choices made based upon your understanding of your audience. It's sort of like clothing styles – the choices people make send messages about themselves. What is your style saying about your brand?
Let's unpack the factors of the style.
Vocabulary

: Your audience has a certain level of sophistication. Someone looking for pet supplies, for example, will not want "scientific" terminology that has little meaning or that he may not understand. On the other hand, a seasoned programmer will understand computer technical terminology.
Choose a vocabulary that fits the product or service you offer and the consumer who is looking for it. If you are selling a baby diaper subscription service, the blog post vocabulary should be simple and direct, as well as include words that have an emotional appeal to new mothers.
For example, in the case of TrustMyPaper.com writing agency, vocabulary (including current slang terms) is selected to resonate with students, a young audience with very specific and largely informal voice tone, except, of course, when they have to write academic papers.
If you are selling power tools, obviously the vocabulary will be far different – appealing to hands-on skilled workers and DIY enthusiasts who want to be able to "see" and "feel" the toughness of a product.
Level of Formality

: If your audience is scientific or in some other way comprised of niche professionals, the style may be more formal. However, for the majority of customers/clients, posts should be informal and conversational in tone. Use short sentences and simple language
Reading Level

: Most experts believe that the vast majority of blog posts should be at the reading level of 7th grade. This impacts both vocabulary and sentence structure. And, they recommend active rather than passive voice. Use a tool such as

Readable

to test this.

Brand Voice

: Every brand has a voice, and that voice should be used to match the audience you have. Some brands are more serious with more serious customers (e.g., financial services) while some are far more casual and even fun (e.g. Dollar Shave Club). Customers expect a language tone that matches their own conversational language, their senses of humor, etc.
Incorporating Visuals/Media
No blog post should ever be published without visuals. Why? Because walls of text are an immediate turnoff. People are in a hurry; they want to be engaged immediately, and they want to take in any message quickly. And the more you can say with visuals, the better.
Research shows that the human brain processes visual information 60,000X faster than textual. And it retains visual information better. Photos, graphs/charts, drawings, and video are all effective ways to get your message across. And, like text, they, too, must be appropriate for your brand voice and your audience.
But make no mistake – visuals must be included in your posts. They are part of what will keep readers moving forward.
Providing Interactions
One of the best ways to keep customers and potential customers engaged is to get them involved in your content. This can be done in a number of ways:
► Include surveys that let them express opinions on your content, your product/service, or related news items that might be a hot topic.
► Ask questions for discussion at the end of the post, and encourage readers to comment, interacting with one another. This helps to establish a "community" of sorts. Regular readers and commenters will also often bring in their friends who are also a part of your target audience. (of course, you have share buttons too)
Using Your Audience for Brand Spread
Again, if you know your audience, you know where they hang out online. And many in their communities are similar in demographics. Ask them to share your posts with their friends and provide an incentive to do so.
Leading Relationships to Purchases
Because you know your audience intimately, and because you have worked to develop relationships through your content, you are in a position to lead your audience to conversions.
Nudge them. Use small and subtle call-to-action phrases throughout your posts, even if it to subscribe to your blog via email (you then get that address), or to access a page on your website that provides additional information about your products or services. Use your blog as the beginning of a buying journey to new customers and as a return for existing ones.
Remember – It's All About Them
Every post you create and publish must have one purpose in mind – how is this piece providing value to my audience? Am I educating, entertaining, and/or inspiring the people I have come to know so well?
If you can do this consistently, your following will grow. And as your following grows, so will your chance to establish real connections. Of course, as connections are established, people are willing to take your advice, see you as an expert, and begin their purchasing journey with your brand.
Author's Byline:
Dorian Martin is a professional writer and content creator working with GrabMyEssay.com and WowGrade.com, among other companies. He's also an essay contributor at BestEssayEducation.com, where he specializes in topics of health, fitness, and nutrition.
If you need to discover how to retain and re-engage your customers for increased loyalty and repeat sales, check out the latest sale from Content Sparks: Keep Your Customers For Life
As with all the courses on sale (only through tomorrow), this one can help your own business, but is also designed for you to teach to other businesses, under your own name (there will be no mention of Content Sparks in your student materials or presentation slides), to build your expert credentials and to create a revenue stream for you.
Keeping customers long-term is every business's goal so Keep Your Customers For Life is top-of-mind and actionable for business owners right now. Create a webinar or a podcast or even an ebook and there should be a long list of prospective customers.
BONUS: 5-Day Quick Wins Challenge is included for people who invest in the complete "Blaze" package. This is a set of daily emails to use and action steps to follow for running a quick challenge.
The challenge is delivered as a set of emails you send, one per day, to your followers. Each email gives directions for one step in the business process of getting quick marketing wins. You are challenging your followers to take action as you guide them step-by-step to the successful conclusion of this business process. You are giving them the clear path to follow to the successful conclusion.
With this challenge, that is already built for you (just copy, add your own name, and paste), you can get up and running immediately. While you are preparing/customizing your main course, you can give your followers valuable information and motivation to use that information, and in the process, keep them interested in you and your training.
Today and tomorrow are the last days of the sale. Now is the time for action, here: Keep Your Customers For Life.
The "old guard" of video hosting sites haven't quite kept up with the cutting edge for their users who publish videos.
There's a new video platform that is winning new converts daily. Among the many reasons for moving your video hosting to the new Kaptiwa 2.0 platform is that currently during the product launch week, there is a very reasonable "one-time payment for lifetime use" offer. Warning: Do be aware that "lifetime" is a slippery term in ur business. More than once we have been burned by lifetime deals, only to discover that they product/ service creator was reserving the right to end the product, saying that you had use to the product for "the product's lifetime", not your lifetime. That said, this video hosting platform seems to have enough financial backing that it will live for years to come.
Why do we say Kaptiwa 2.0 will put a dent into the older video hosting platforms? It has benefits they haven't dreamed up yet. Oh, you will find a few of these features on each of the older platforms, but taken all together, especially with the one-time fee, this can be a life-saver for the small business person like you:
► You can host unlimited HD videos for any site, shop, page or device. Use the xxx servers, storage and bandwidth, not your own. The creators report that your viewers see your videos without glitches, due to their super-fast servers.
► You maintain 100% control on your videos. There's no threat of losing content in your videos or having your hard-earned traffic dry up due to platform surprises.
► Ultra-Light & Attractive Player that Works on Any Device
► Drag and Drop Editor to Edit Templates in Few Clicks
► You Always Know How Your Videos Are Doing with Precise analytics
► Supports MP4 Video Format with Full HDR Support
► Both the Video itself and the page it is displayed on are fully SEO-optimized.
Use this coupon for a $10 discount: supervip.
We have been given a collection of bonuses that you will want to use with your video work. Get the details on our bonuses along with all you could ever want to know about this new video platform here: Kaptiwa 2.0.
The launch will be over soon. Don't delay. Get it here: Kaptiwa 2.0.
Google recently hosted a product summit version of the Webmaster Conference in Mountain View, California. This event was designed to facilitate an open dialog between the webmaster and SEO community and Search product teams.
Manchester based SEO strategies Kieron Hughes attended the event. He has shared some useful insights from Google's Webmaster Product Summit.
Hughes says, "Here are my thoughts summarised from the day.
1. Google are trying to send 'higher quality clicks' to websites
I had many different conversations during the day on how Google are launching new SERP features/units, which from an SEO point of view is hurting brands because it means Google is answering more queries without the need for a click. This is substantiated by data from the likes of Jumpshot (via Rand Fishkin) on the rise of zero-click searches.
An interesting perspective from Google is that they are aiming to send higher quality clicks to websites. It was acknowledged that a brand might receive less direct clicks from search".
Insights from Google's Webmaster Product Summit
The secret to simple selling is itself a simple secret: sell what people want to buy.
How do you find out what people want to buy? Well, one answer is to ask them? Not a bad answer, but it has two problems:
1. People may not know what they want.
2. People may not be willing to tell you.
There is another alternative: get the facts, rather than the opinions, since even the first-hand opinions are questionable.
Find out what people are actually buying. What lots of people are buying, many other people will also want to buy. These other people are your market.
A specific application of this principle is books. For the self-publisher, Amazon is a major market (the major market, actually).
Choose which books you publish based on what books are already being sold successfully on Amazon (Kindle or paper copy). Is there an easy way to analyze Amazon statistics on what is selling to focus on what your best opportunities are?
Yes, there is. Now you can find out what is already selling well and create something similar, with the latest edition of KD Spy. With this newly released 5th edition of this popular software, you can:
✅ Find out what books are currently selling (including revenue estimates) on Amazon.
✅ Find profitable book niches, sub-genres and keywords. Creating something of quality in the same areas can improve your sales.
✅ Reverse engineer the bestsellers in any of the 25,000+ book or Kindle categories, author pages & keyword search results.
With KD Spy, your "one-click" market research plugin, this information can be at your fingertips anytime you need it.
The result is that not only do you save time on your book research, but with the information you get, you can tailor your books to generate more sales and grow your audience by writing books people actually want to read.
Find out all about it here: KD Spy.
The Ahrefs team has published a new video called 'Keyword Research Tutorial: From Start to Finish'.
This video explains the keyword research process for improving your search engine rankings.
The Ahrefs team says, "In this tutorial, you'll learn how to do keyword research that drives more organic traffic AND conversions".
Keyword Research Tutorial: From Start to Finish
If you missed October, 2018's opportunity to discover Shark Kevin Harrington's approach to building a business, there's a replay available of his six training videos from last year.
You can find out the secrets of his successful marketing and selling, all in one convenient spot, for a few more weeks.
Harrington points out that being good at "selling" doesn't have to be reserved for "born salesmen".
And you don't have to turn into the stereotypical high pressure sales person, hawking questionable products.
What you need is an easy to follow, step-by-step blueprint, where one of the world's acknowledged top experts shows you exactly how you can easily sell more of anything.
Harrington may be the best thing that has happened to your business, since he can share techniques with you that you would never thing of yourself. And if you like his free training, he has a higher level course you may want to investigate.
Go here to watch Harrington's free video training: Kevin Harrington's Perfect Pitch Training Series
The new year is just a few days away and its high time we prepare to get more business in it through different channels. Search engines stand as one of the strongest sources to drive more sales so we need to keep in tune with them.
The Forbes contributor John Hall has shared five SEO trends that can help the marketers to get more done in 2019.
Talking about the future of voice, Hall says, "Increased voice capabilities from devices like Google Home and Amazon Echo allow users to engage with content in new ways. Smart homes are getting smarter, and many smartphone users now rely on their phones to read search results out loud.
Clearly, making sure your content is optimized for the various ways your audience searches and expects answers is essential to getting your message seen (or heard, really). To optimize content for voice search, think about how content sounds out loud. Does it get to the point quickly? Is it conversational enough to engage? Is it easy to read and understand? These are essential questions to ask if you want your content to be found via voice search. And speaking of being found via voice search".
As a global brand you need to be reaching a wider audience and for doing this you need to adopt a multicultural approach. An effective multicultural marketing approach helps you to gain acceptability.
Content Marketing Institute contributor Sydni Craig-Hart has shared a comprehensive article on why brand should get started with the multicultural marketing approach.
Talking about the presence of multicultural market Sydni says, "Aside from the potential media backlash, if you choose to ignore connecting with diverse audiences, you are losing money and missing opportunities to grow your customer base. Consider this:
Women's buying power and influence drives 70 to 80% of consumer purchases. (Source: Forbes)
African Americans are 14% of the U.S. population and spend $1.2 trillion annually. Further, consumers of color show outsized influence in several key consumer categories and increasingly demand businesses do and be better. (Source: Nielsen)
Minority consumer markets have grown faster than the buying power of whites since 2000, with the biggest increase from Asian Americans ($986 billion in 2017)".