Marketing Glossary
Searchmetrics contributor Tyson Stockton has published new episode of Voices of Search titled 'The Truth Behind Search Engine Visibility' featuring Chris Dickey.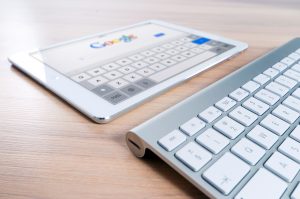 Stockton says, "Visibility is an all-encompassing term in PR, yet it's important to define and differentiate what SEO visibility specifically means within PR. Join host Ben as he speaks with Founder and CEO of Visably Chris Dickey to learn about SEO visibility and what it means in a PR mindset.
Summary
To Chris, visibility is something he calls "Share of voice," and occurs in all places where conversations are happening. This is the percentage of share around your brand, the amount of advertising, what percentage of the conversation a brand owns, etc.
Vanity metrics, like a single mention on a New York Times page with 16 million impressions, doesn't provide all the information SEO visibility metrics yield. SEO visibility metrics provide actual page and link performance data".
The Truth Behind Search Engine Visibility