Three Ways to Deal with Coronavirus Impact on Marketing
The COVID-19 pandemic has adversely affected everything around the world and digital marketing is not an exception.
Search Engine Watch contributor Birbahadur Kathayat has published an article highlighting the impact of this pandemic on digital marketing and three ways to deal with it.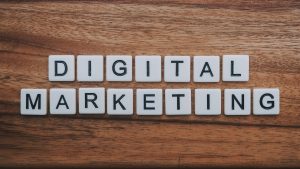 Kathayat says, "Coronavirus lockdown has halted many business processes starting from manufacturing, supply chain to logistics, and marketing.
Some businesses have closed or paused their digital marketing activities temporarily, citing the health concerns of their employees. If you are on that side, what you will have in the end is drastically decreased online traffic, sales, engagement, conversation, and pushed down search ranking.
Digital marketing is not a quick-fix solution to gain momentum. It does not give you visibility overnight. If you are using digital marketing techniques such as search engine optimization (SEO) or social media marketing (SMM) – I believe you are already aware that your implementations take three to four months' time to give results".
The impact of Coronavirus on digital marketing and effective solutions
---
---
Digital Marketing Institute is hosting a webinar 'What Does GPT Really Mean for Digital Marketing?' on Thursday, February 9, 2023. The DMI team says, "Curious to learn how ChatGPT and its underlying technology GPT-3 are actually going to impact marketing? Wondering how your job might change? Join us for a live expert discussion with two […]