Rand Fishkin Shares Three Google Ranking Secrets
By achieving higher ranking in Google search, you can grow your chances to boost your business success. Rand Fishkin has shared three secrets to achieving higher ranking in Google search.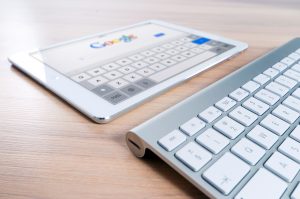 Fishkin says, "Years ago, one might reasonably separate the elements of Google's results into distinct entities: Google News, Books, Videos, Images, Local… But today it's near-impossible. The list of elements Google might show for a given query are so vast and varied that at the macro-level there's really only three kinds of search results that matter:
1) Google-owned properties and answers (where earning traffic to one's own website is difficult or impossible)
2) Paid results (those that come via Google's advertising programs)
3) Organic, web listings (where earning traffic directly, or almost-directly to a third-party site *is* possible)
In Part 1 of this series, I covered Google's own dominance of many rankings and in Part 2, talked about paid ads. In this piece, let's discuss the final element: organic listings, those seemingly rare results in Google that can still, directly send traffic to a website not owned by the search monopolist".
The Dirty Secret to Ranking #1 in Google