Your Guide to Improving Keyword Research
Keyword research is the process of looking into what users type into search engines to find what they're looking for. Effective keyword research helps you to identify right keywords for improving your search engine rankings and grow website traffic.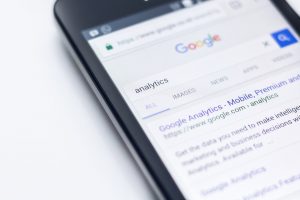 To help you strengthen your keyword research, Rank Ranger's Carolyn Lyden has shared some useful metrics.
Lyden says, "Understanding the numbers behind keywords helps to mitigate that issue and the time wasted investing in the wrong type of content.
Search Volume
Search volume tells us how many people are searching for a topic on a particular search engine. Depending on which tool you use, search volume is generally given in monthly amounts. So you can get an idea of whether it's worth your time to go after a particular keyword.
For example, if a search term gets ~1-10 searches per month, it may be less worth your time than one that gets ~2000 searches per month because you could get more potential traffic coming from the 2000-search topic".
KEYWORD RESEARCH: METRICS THAT MATTER (AND WHEN TO FOLLOW YOUR GUT)