A CMO's Guide to Optimizing for Voice Search [Guide]
According to a Gartner study, 30% of all browsing sessions will include voice search by 2020. With rising number of mobile devices, voice has become a popular way to perform a search online.
Bruce Clay, Inc. has published a new guide called 'A CMO's Guide to Optimizing for Voice Search' to help you improve your voice search performance.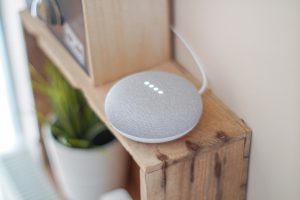 The Bruce Clay team says, "Google once said that voice search represented 20% of queries on its app and Android devices. That was 2016. Since then, research suggests that the percentage has grown much higher. It's obvious that this is an area that Google will continue to invest in.
Let's look at a couple of ways voice is impacting how the search engine works …
In 2015, Google launched RankBrain, an artificial intelligence system applied to the search results that better understands the meaning of a searcher's words.
Mobile usage and voice search were primary drivers of this, as voice queries are typically more conversational than typed queries. RankBrain deals well with those longer, unique queries (often three or more words)".
A CMO's Guide to Optimizing for Voice Search