Ahrefs Lists 14 Best Free Chrome Extensions for SEOs
Google Chrome features several useful extensions. Its SEO-related Chrome extensions can help you work faster and smarter.
Ahrefs contributor Nick Churick has shared 14 tried and tested Chrome extensions for SEOs.
He says, "I've tested a few dozen popular free Chrome extensions and included 14 of the most useful ones in this article.
This extension allows you to inspect the meta information on webpages, find issues, and get advice to fix them. It covers meta tags, canonicals, Open Graph tags, structured data, hreflang, subheaders, and more.
It also provides advanced data about the internal and external scripts used on the page.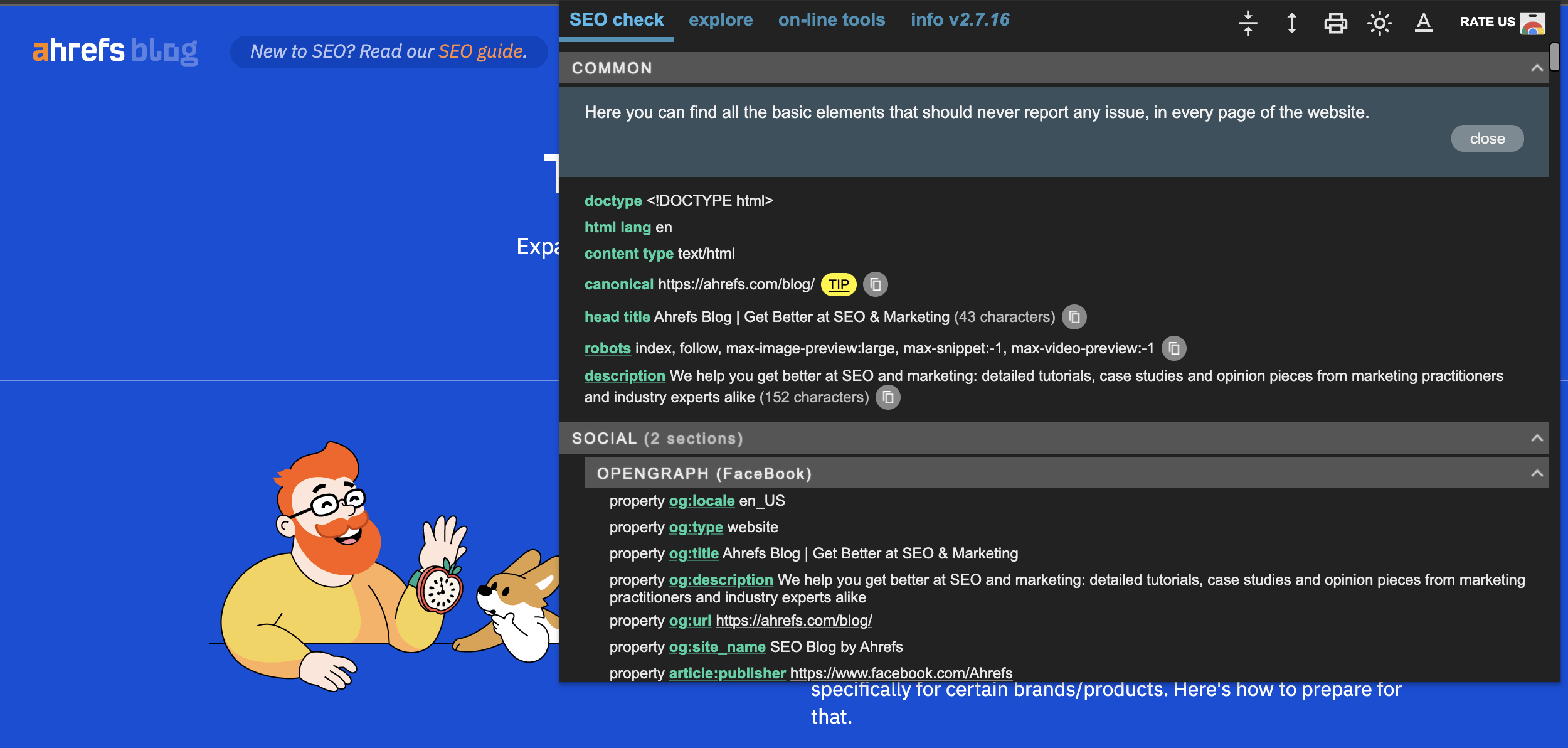 Unlike many other extensions, Hreflang Tag Checker does not simply list a page's hreflang data. It actually crawls the links in hreflang tags to check if they link back to the page you're visiting."
14 Best Free Chrome Extensions for SEOs (Tried & Tested)