"Rapid Profits" Sale: Best Black Friday I.M. Sale Ever (99% Discount) #ad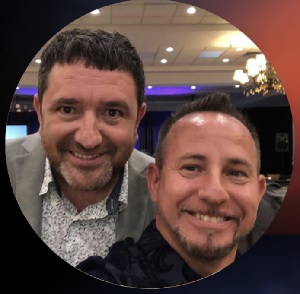 The Rapid Profits Black Friday Weekend Blowout we told you about yesterday is underway but will be ending Monday.
John Thornhill and Omar Martin have created this Black Friday sale as a great opportunity for you to snap up a collection of their products that will build your I.M. business. In this sale, you are getting a huge 99% discount off the regular price.
If you're trying to create a steady, reliable income from the internet, these products will lead you in the right direction.
Each of these 6 products will play an important role in your success. By combining them, you will be able to:
⇰ Create beautiful lead funnels in minutes (with just a few clicks).
⇰ Attract hot customer leads; people that want to buy from you.
⇰ Build as many targeted mailing lists as you want.
⇰ Quickly develop Your own digital products to sell (with no royalties that you have to pay).
⇰ Get continual live coaching and guidance as you grow a real business.
⇰ Avoid the deadly marketing traps that can kill your progress.
⇰ Keep your online business healthy and flourishing long-term using multiple income streams
⇰ Finally, make consistent sales and commissions as both a vendor and an affiliate.
Imagine having the most current training, products, and support, along with the steps to make it all super easy to operate.
Sounds like it must be expensive, we know, but:
For the next few days, the price won't be a problem for you since you can grab a 99% discount off the regular price.
Thornhill and Martin, the creators of Rapid Profits, say there are 3 Steps To Online Success. If you follow these carefully, you just can't fail.
STEP 1 – Attract leads by offering real value and build a targeted mailing list in the process
STEP 2 – Create enticing bonus offers that turn leads into buyers.
STEP 3 – Drive traffic, increase conversions and scale up your activities daily.
If you focus on all three things together, you'll be successful. On the other hand, if you try to do one or two of them individually, you'll probably struggle to keep your business alive.
Here's another fact to think about:
All successful marketers (the truly successful ones that have been making real money consistently for many years) do both affiliate marketing and sell their own products (and usually have their own membership sites).
Keeping their eggs in three baskets, not just one, is the key to their constant cash flow.
That's not speculation, that's a fact. That's what Thornhill and Martin do.
In this Rapid Profits Black Friday Sale, you can get what you need to follow this plan for yourself handed to you on a silver platter.
These are training courses that normally sell for hundreds and hundreds of dollars each, but right now, for a few days, you can get 99% off.
But there is a catch (there usually is right?)– the sale ends Monday – So you need to grab this today.
So don't delay, put off, or procrastinate (and don't dawdle, either). Take a moment right now to go and look at the Rapid Profits Black Friday Sale page because you surely don't want to miss out on this. It's knowledge you need in your business.
---
---
The launch sale for VidAmaze has been underway for several days and will end soon. The heart of its unique selling proposition is that it can automatically customize your video for each person you send it to. People see their own name inside the video. When they do, according to psychological research. they go into […]