The Best Black Friday Sale Ever ends tonight #ad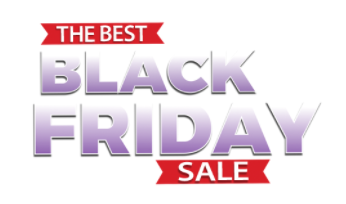 We have mentioned that Omar and Melinda Martin have been holding their The Best Black Friday Sale Ever. It ends tonight so this is your last opportunity to profit from it.
In this sale, they have bundled their 6 most popular products in a package that can't be beat.
Here are your six products:
My Unfair Advantage
• Not just a product but a community, a family to help grow your business.
• A robust membership site where you can get everything you need under one roof.
• A community where the tools are right there for you, a wide variety of pre-made products for you to chose from, proven traffic systems, detailed list building and HELP.
• Expert ongoing LIVE help on a weekly basis, the answers you need when you need them.
• Software tools
• Ongoing training
ConvertToolz
This software creates gorgeous lead capture funnels for you in less than 2 minutes with just a few clicks of your mouse. These pages look absolutely stunning and convert your visitors into subscribers like nothing else on the market. Use the page builder to set the appearance and customize the look as you want.
The best part of the system is that you can select from over 200 products to offer your prospects as an ethical bribe to opt in to your list.
Imagine, it comes with 200 products, and a new one is added for you every month at no additional cost.
All of this is hosted for you on cloud hosting.
Viral Traffic Boost
Viral Traffic Boost drives traffic, builds your list and makes you sales all with one button. Use this to create viral lead attraction campaigns that grow your list automatically.
This is a brand new viral traffic plugin for WordPress. You can create unlimited share buttons which will put subscribers onto your lists directly from Facebook.
Commission Magnets
Commission Magnets is your very own affiliate marketing platform that makes you money by doing the marketing for you.
Use this tool to offer bonuses to all your new subscribers.
No more fumbling around with clunky or complicated page builders
Now you can use these proven bonus pages, products and marketing material to attract buyers, make sales & earn commissions daily.
IM Clinic
The IMC is a series of 4 comprehensive online business courses created for Internet Marketers that are stuck in an unproductive rut.
Each clinic is taught personally by Omar and Melinda Martin who cover exactly what prevents most marketers from getting ahead.
Launchpad
Launchpad takes you by the hand and leads the way to creating and launching your first digital product from scratch.
This course starts you off with a blank screen, assuming you know nothing and have done nothing and takes you through everything step by step.
The sale ends tonight; don't delay any longer. The sale pricing brings this bundle of 6 products within your budget and eliminates monthly fees, Get it here: The Best Black Friday Sale Ever.
---
---
DFY Suite 5.0 was just released. As the name implies, this is the fifth generation of this automated ranking tool. It allows you to get free, targeted buyer-traffic in 48 hours or less by leveraging the power of high-quality social syndication with this new, done-for-you system. Jonathan Zamora, the creator, says that it can help […]