Real Estate Video Pro: Marketing videos for real estate agents #ad
If you have a consultancy or marketing agency helping local businesses be effective online or if you are a real estate agent, yourself, then Real Estate Video Pro may be right for you.
If this is your market, it's a big one. There are more than 2 million Real Estate Agents and Brokers in the USA. That's a sizeable market, in itself. Add on Canada, UK, and Australia, and there is a huge market of English-speaking real estate professionals who are in need of new clients.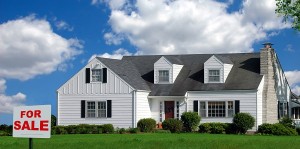 The animated videos in Real Estate Video Pro draw in potential clients who are searching for an agent to help them buy or sell a house.
Why? Remember that Google ranks sites with video highly, and you understand the power of these videos for real estate agents.
Real Estate Agents already know the power of video to engage with their prospective clients, but by and large, they aren't internet-savvy enough to create a video from scratch. They need you to help.
These videos make it simple to put a customized prospecting video on a real estate website. If they don't already have a website, that's another opportunity for you to sell your help.
And, of course, agents are busy selling real estate and don't have the time to build or enhance a website.
Real Estate Video Pro is in its launch week and is available a discounted price during launch.
You are getting 7 Studio-Quality Animated Videos for Real Estate Agents. Each video has a pre-made lower-third to identify the agent or the agency. You can modify it in PowerPoint to make it customized for your client.
It's easy to make the modifications. Just open the PowerPoint file, change the Business Name, the Phone Number, and the Website Name, and export it,
Included in Real Estate Video Pro is a tutorial that will show you exactly how to customize the information area.
Now you'll be able to create professional videos for any client in a matter of minutes with no technical skills.
Remember, the discount is only available during the launch. If you delay, the investment needed will be higher.
If you want to finally supercharge your results, get your own copy at the low introductory price here: Real Estate Video Pro.