An Introduction to SEO Basics for Beginners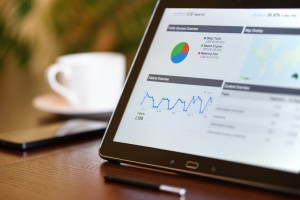 Sixty-eight percent of all online experiences begin with a search engine. In other words, it doesn't matter if you're a tiny startup in a niche industry or a global conglomerate like Amazon, ranking on search engine results pages (SERPs) is important if you want to get any online traffic. This post will discuss SEO basics, not enough to make you an expert, but enough to get you started.
So, how do you boost your traffic from search engines? The best way is through a method commonly referred to as search engine optimization or SEO.
What is SEO?
In a nutshell, SEO is the process of optimizing your website to garner as much organic search engine traffic as possible. In comparison, search engine marketing (SEM) is a well-known process of paying for search engine traffic. It involves bidding on keywords that are commonly searched and then paying to display relevant ads to searchers in the hopes of gaining immediate traffic results.
SEO takes a long-term approach that doesn't spend money on individual clicks, focusing, instead, on optimized content.
While search engine optimization isn't rocket science, it does need to be executed strategically. For instance, there are correct and incorrect ways to go about implementing SEO techniques, referred to, respectively, as white hat and black hat SEO. In essence, white hat SEO simply:
Follows the guidelines created by search engines.

Focuses on creating quality, human-focused content, first and foremost.

Is interested in long-term results, not short-term traffic.
Below are a few introductory strategies that can help you get started with your SEO journey.
Each one can serve as a launch point to begin addressing the SEO needs on your website. This, in turn, can help you boost your organic traffic in a manner that is above board and likely to keep visitors coming to your site for the foreseeable future.
Make sure you can be found
The first thing you want to address, when it comes to SEO, is ensuring that search engines can see and understand your website. After all, if they don't know about your content, they will hardly be able to offer it on a SERP.
Now, technically speaking, search engines have become sophisticated enough to crawl your website and approximately understand its content on their own. However, this isn't a foolproof process, and there are a couple of ways that you can help them with this task.
For instance, you can create a Robots.txt file that provides a behind the scenes blueprint of your website. This helps to properly communicate with computers and bots that wish to crawl your site to better understand its contents.
Another option is to fill out meta tags for each of your site's pages. This behind-the-scenes information consists of titles, descriptions, and other information that can help search engines better understand the topic and focus of each piece of content on your site.
Focus on quality and the consumer
Once you've addressed the need for your site to be seen, you can shift your focus to the content itself. A few things to focus on as you craft your content are:
User experience
Quality content is the bread and butter of good SEO. User experience consists of prioritizing the reader first and the search engines second. If your visitors find your content to be informative and entertaining, it can improve things like:
Dwell time

: If someone spends more time on your site reading your content, that signals to search engines that the content is good.

Bounce rate

: If someone finds what they were looking for, they won't leave your site quickly, again signaling to search engines that your content is answering the search query.

Shares

: If your content is very good, it will be shared, which once again tells search engines that it is worth prioritizing in SERPs.
Links
Links are another key element of your website's SEO. They typically come in three forms:
Internal links

: These are hyperlinks that interconnect various pieces of your own content, forming a web of links within your website.

External links

: These are hyperlinks that are embedded in your text and point outward to high-quality sources, such as industry leaders or .edu or .gov domains.

Backlinks

: Much like external links, backlinks are times that your own content is linked to by other websites — this can happen organically or through you writing quality guest posts on other websites that include links to your own content.
Keywords
Another crucial factor to consider in your content is keywords. While you shouldn't stuff your text with the same word over and over again, it's important that you focus each piece of content on a specific word and then use other supporting words that demonstrate a comprehensive discussion of the topic.
For instance, if you choose the keyword phrase "Roman history," you should use that in your title and several times throughout the content. You should also include words like "emperor," "legion," "Caesar," "Italy," and "ancient" to show that you are comprehensively addressing the topic. You can use any number of free keyword tools to help you find good keywords as you compose your content.
Segmenting and clustering
Once you feel confident with using keywords and links, consider two slightly more advanced SEO strategies:
Topic clustering

: This is a technique in which you create a central "pillar" of content and then surround it with a cluster of related content that is internally linked to it.

Keyword segmentation

: This is a technique that quantifies and organizes your keywords to dominate spe

cific niche markets

.
Both of these techniques can help to organize your site and make it stand out in search engine results.
Track everything
Finally, as is always the case with online activity, you must track everything as you go along. SEO can take up copious amounts of time and resources, especially when done properly. If you're going to invest in a long-term strategy of this nature, you must track your results to gauge your SEO's effectiveness.
A few important metrics to track include:
Average SERP position for keywords and keyword segments.

The total number of backlinks to your site.

The number of pages on your site that have been indexed by search engines.

Search traffic potential

by analyzing keyword volumes and click through rates.
For example, you can use SEMRush to analyze keywords, starting with your head term, or seed keyword. For example, if you are attempting to analyze and predict the potential of the head term "vegan diets," this would be your main KW search in SEMRush. The tool would then show you search volumes for various KW variations. The lower the search volume, the greater chance you have at cornering the market on that search term. It takes some math to get you to your goal, but it's worth the effort.
You can use these same tools and concepts to analyze your competitors' metrics as well. SEMRush will provide you with the top SERPs for your various KW terms, and you can use this data in tools such as Google Analytics, as well as Majestic or MOZ to gather more data on the competition.
Metrics can be overwhelming to track, but if you use a good analytics tool or a library of them, it can reduce the headache and help you keep your SEO strategy on track.
Starting the SEO Journey
While there is much more to learn about SEO, the above topics are an excellent starting point. To recap, the initial focus should be:
Creating high-quality content through things like links and keywords.

Making sure search engines can see your content.

Tracking your results to direct your future activities.
If you can accomplish these first steps, you can begin to tap into the powerful long-term effects of a good SEO presence on your website. And the best part is, once the upfront work is finished, you'll be able to reap the rewards far into the future.
---
---
A right set of PPC tools can help you perform keyword research, competitive intelligence and digital analytics. MeasureMinds contributor Will Rice has published an article featuring 24 PPC tools used by experts. He says, "With so many tools out there, it can be hard to decide which one to use. That's why we've decided to […]