CMI on Future of Content Marketing
Content Marketing Institute's Stephanie Stahl has published a comprehensive article on the future of content marketing.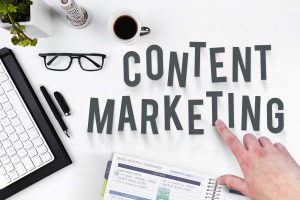 She says, "Here's the good news: Achieving these great rewards doesn't require big dreams and over-the-top projects. The rewards don't come from being grandiose or controversial for the sake of controversy. They come from being more interesting, more helpful, and more truthful.
That theme bubbled up during Content Marketing World last week as I listened to the presenters and chatted with the #CMWorld community on our digital and social platforms.
If you're concerned that being more requires doing more, you'll be glad to hear that it doesn't.
Being more starts with a shift in mindset.
And that shift starts now.
Be more provocative
Andrew Davis says the world doesn't need another expert. It does need visionaries. "The key to making the leap from expert to visionary is to do one simple thing: Ask a question that Google cannot answer," he says".
The Future of Content Marketing? (Spoiler: It Doesn't Require Doing More)