The Flexitarian Diet PLR: Build your business in the diet niche #ad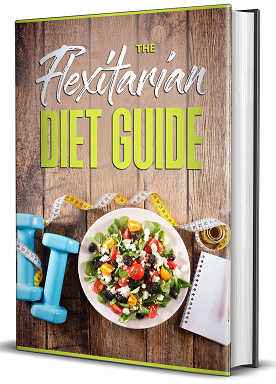 Today, Sorin Constantin releases The Flexitarian Diet PLR for anyone who wants to sell in the diet niche. This book addresses one of the most popular online topics, dieting, and gives you a complete diet guide book that leads the dieter though the many decisions they might need to confront during their diet.
And it has a special twist that should make it attractive to many dieters: Alternatives and Options. Many diet plans have a strict, restricted meal plan. Your food is prescribed. But, as the name implies, The Flexitarian Diet is flexible. In this diet, you, the dieter, plan your own menus, using its guidelines.
One of the biggest problems in the success of a diet is whether the dieter will stick with it. This diet plan makes that a lot easier since it is so flexible.
What has all this to do with you? Well, you may want to build a business in the diet niche in recognition of how important it is online. Now, you can have your own product in the niche because you can change the title of the book, change the cover, put your own name on it, and even change the content, and sell it as your own unique product.
Constantin has included:
► The guide book,
► Sales pages,
► The book cover with artwork,
► Blog posts for promoting the book,
► Banner ads
► Your Private Label Rights license and materials to get the product up on the web.
This is your chance to get started in the diet niche easily and quickly. Get the whole story here: The Flexitarian Diet PLR.