SEO and Long-Tail Keywords
A long-tail keyword is a keyword that has a main keyword in it with several variations added with other words.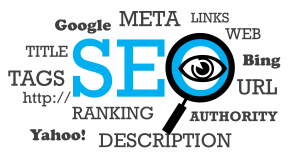 Portent's Katie Spencer has published a comprehensive article on why long-tail keywords are very useful for better SEO performance.
She says, "Long-tail keywords matter because they convert better. After all, the people searching for them know just what they want. And by targeting those keywords with your content, you can give them what they are looking for. As a result, all those long-tail phrases generate more revenue.
Long-tail keywords can also help you create new content for your site. If you have a blog with content that does not rank very well for significant keywords, research the variations of that topic to brainstorm what people may be looking for that belongs under that umbrella topic. Long-tail keywords can allow you to write content that will cut through the competition so you can rank within your niche".
Why Long-Tail Keywords Are Valuable To SEO
---
---
Breadcrumbs are a local navigation system that shows the user their location on the website. You can typically find them at the top of the page, right above the title or hero image. Onely contributor Ania Siano has published an article explaining breadcrumbs and answering the question 'Why Are Breadcrumbs Important for SEO?'. She says, "There is […]