Four Ways to Strengthen LinkedIn Marketing with Video
Video is an irresistible weapon when it comes to marketing and promotion. With quality content, you can continue to persuade more prospects and turn them into customers.
Social Media Examiner's Louise Brogan has shared four useful ways to help you improve LinkedIn marketing with video content.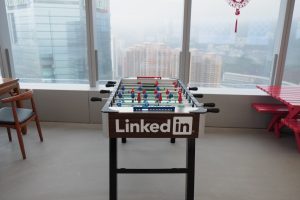 Brogan says, "Want to stand out on LinkedIn? Are you taking full advantage of video on LinkedIn?
In this article, you'll discover four underutilized opportunities to use LinkedIn video in your everyday marketing efforts.
#1: Introduce Yourself With Video via the LinkedIn Profile Featured Section
The Featured section for LinkedIn profiles was introduced in 2020 and is still rolling out to accounts. It's designed to showcase your professional experience and knowledge through links, articles, media, and your own posts on LinkedIn.
This is the perfect place to share a video introducing yourself and your business. Ideally, it should be a short video—under a minute—where you talk directly to the camera. It's important to catch your audience's attention in the first few seconds".
How to Enhance LinkedIn Marketing With Video