'Trends in Content Marketing 2021' Webinar October 7 [Webinar]
Content marketing continues to evolve and grow year-by-year. By keeping pace with these trends, you can continue to grow your marketing online.
Content Marketing Institute is hosting a webinar 'Trends in Content Marketing 2021' on Wednesday, October 7, 2020, at 2.00 pm EDT.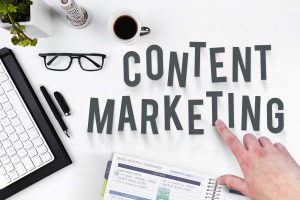 The CMI team says, "We've lined up some of the best minds in content marketing to discuss what's ahead in our industry in 2021. Join us on October 7th as Stephanie Stahl, General Manager at CMI leads a discussion with Joe Pulizzi, Founder Emeritus at CMI, Mark Bornstein, VP of Content Marketing and Chief Webinerd at ON24, and Robert Rose, Chief Strategy Advisor at CMI. We'll take the hour to discuss what they see as the most pressing issues content marketers will face in 2021 and where the opportunities lie.
Join us as we discuss marketing operations, emotional data, acquisitions, channel shake-ups, experience marketing, and so much more".
Trends in Content Marketing 2021