How to Do Podcast Advertising Right
Podcast Advertising could be one of the best ways to reach out to your new prospects. With the right ad tactics, you can also improve targeting and measurement.
AdWeek Ian Zelaya has shared four tips to help you improve your podcast advertising performance.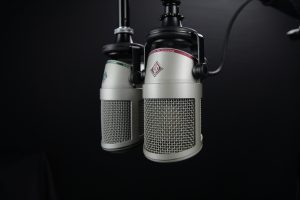 Zelaya says, "In a new report, Forrester examined how podcast advertising is still an emerging field, with room to improve in measurement and targeting capabilities. Here are four takeaways from the September study that b-to-c marketers should take note of to understand and leverage the growing channel.
Podcast ads are less disruptive than digital methods
Citing a Vox Media study, the report reveals that nearly three-quarters of consumers prefer podcast ads over social or video ads. Experts including Matt Turck, chief revenue officer at podcast-hosting tech platform Megaphone, stressed that while listeners prefer ads read by the podcast hosts, their support of a particular podcast or host also leads them to listen to traditional preproduced ads as well.
"You want to be listening to that show, and you listen to the ad because you know the host is going to be back in 30 seconds," Turck told Forrester".
4 Things Marketers Should Keep in Mind About Podcast Advertising