Search Intent and SEO: A Quick Guide
MOZ has published 'Search Intent and SEO: A Quick Guide' to help you understand search intent to improve your SEO process.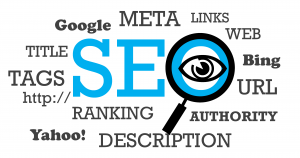 The MOZ team says, "Understanding search intent can be the secret ingredient that brings your content strategy from okay to outstanding. As an SEO Strategist at a digital marketing agency (
Brainlabs
), we often find clients on the brink of ranking success. They're sitting on stellar content that simply isn't ranking for their target keywords. Why? Oftentimes, the keywords and the intent simply don't match.
Here we'll discuss the different types of search intent, how to determine the best intent for given keywords, and how to optimize for search intent. First–let's iron out the basics.
What is search intent?
Search intent (also known as user intent) is the primary goal a user has when searching a query in a search engine. Many times, users are searching for a specific type of answer or resource as they search".
Search Intent and SEO: A Quick Guide