Business.com Shares 5 Ways to Use Google Analytics to Know Your Audience
Google Analytics enables you to learn about the performance of your website and improve it with the right techniques. It also helps you to uncover your audience's interests so that you can plan to cater to their needs.
Business.com contributor Chris Christoff has shared five useful tips to learn about your online audience using Google Analytics.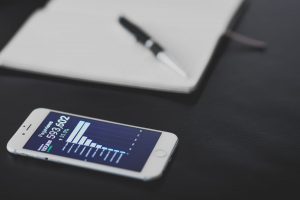 Christoff says, "Google Analytics allows business owners to look at over 200 different metrics on their site. Marketers and developers use this data to learn about their customers, which helps build rapport and leads to more sales.
Let's look at several things you can do with the data to gain a better understanding of your audience.
1. Review your Demographics and Interests reports.
The Demographics and Interests reports on Google Analytics are packed with information you can use to start building customer personas. Standard reports on demographics will show you the different age and gender groups that visit your website. Take this information into consideration when you're thinking about your brand voice and how you engage with your audience.
Interests reports are more detailed, showing you the hobbies and personality traits of your site visitors. You'll have the option to see behavior, acquisition and conversion data for users based on what they enjoy".
5 Tips for Learning About Your Audience With Google Analytics