Seven Ways to Increase Your Search Traffic Using Google Search Console
The Google Search Console tools and reports help you measure your site's search traffic and performance, fix issues, and make your site shine in Google Search results.
Using the search console, you can also identify important keywords and further optimize your content.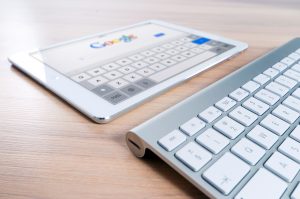 Content Marketing Institute's Nico Prins has shared seven useful ways to improve your website traffic using Google Search Console.
Prins says, "Over time, Google's algorithm ranks each page for terms it thinks are relevant to the content. You can access those conclusions through the free Google Search Console. (If you haven't already connected your site to your account, begin that process here.)
1. Get the big and little picture
You arrive at the overview screen. Click on the Performance tab in the left column to see an overview of your site's performance, including:
Total clicks
Total impressions
Average click-through rate (CTR)
Average position of your site (based on its highest position whenever it appeared in search)".
How to Use Google Search Console to Drive More Search Traffic
---
---
Social Media Examiner has published a new podcast 'Google Performance Max: What Marketers Need to Know' featuring Brett Curry. The SME team says, "Need to diversify your online advertising? Wondering how to leverage Google's entire ecosystem to reach more people? Discover how to get started with the Google Performance Max ads solution." Social Media Examiner […]