Your Guide to Keyword Research for SEO
Ahrefs contributor Tim Soulo has published a comprehensive guide entitled 'Keyword Research for SEO' to help you improve search engine optimization with effective keyword research.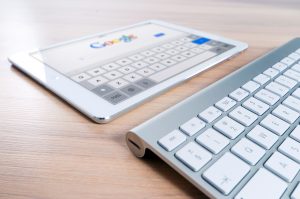 Soulo says, "Keywords are the foundation of SEO. If nobody is searching for what you're writing about, you won't get traffic from Google—no matter how hard you try.
Given how important keyword research is, it's hardly surprising that we've written a lot about it already. But reading through tons of posts and trying to piece everything together yourself is hard work, especially if you're new to this SEO stuff.
That's why we wrote this guide. It runs through a proven keyword research framework that you can easily adapt to your website and goals. This is the same framework we used to grow our blog traffic to over 700,000 monthly search visits in just a few years".
This guide contains the following chapters:
1. Keyword research basics
2. How to find keyword ideas
3. How to analyze keywords
4. How to group keywords.
How to Do Keyword Research for SEO