Creating Digital Content for Better CX
By delivering a great customer experience, you an improve your customer retention graph. Your content plays an important role in this process.
ClickZ author Jacqueline Dooley has shared eight strategies to help you create digital content to improve customer experience (CX).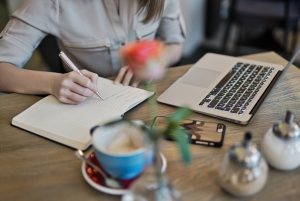 Dooley says, "Content marketing is a staggeringly large industry, projected to be worth roughly $413 billion by 2021. One reason for its growth, particularly in the B2B space, is that it's cheaper to create and deploy than paid advertising.
This has led to a proliferation of content of all types and styles across every platform, device, and digitally propelled experience that consumers engage with.
In an environment that's hyper-saturated with information, it's not enough to create static content. These days, businesses need to take their assets to the next level so that it stands out.
That means your content must be engaging, interactive, personalized, and relevant. This can be difficult to make your asset stand out given the sheer proliferation of high-quality content available across multiple digital platforms".
8 approaches to creating digital content to improve CX