Improving Customer Experience with WhatsApp Business Features
WhatsApp Business API allows businesses to include interactive components in their messaging for better communication with their customers.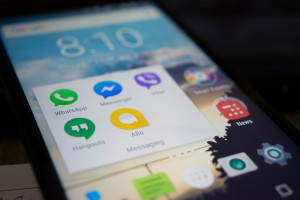 ReadWrite's Aarti Nair has shared an article highlighting five five WhatsApp Business features to improve your customer experience.
Nair says, "WhatsApp Business Account users can now build two types of pre-defined buttons:
Call-To-Action: The call-to-action button enables users to either call a phone number or visit a website.
Quick-reply: The quick reply allows users to respond with a simple text message.
WhatsApp Business was rolled in 2018 for small to medium businesses, and WhatsApp Business API became accessible to WhatsApp trusted partners for building chatbots so enterprises could leverage automated conversation with their customers. A revolutionary step in the business engagement world. Let us look at some cool features of WhatsApp Business account, which makes it now the oxygen of business world:
Business Profile
The business profile gives the company a familiar "face" and identity that helps in gaining faithful customers. To have a "Verified" badge next to your company name, WhatsApp has to confirm first that this is a verified business account".
5 WhatsApp Business features to Elevate Customer Experience