Google Ads' Automated Bidding Options [Guide]
Practical Ecommerce contributor Matthew Umbro has published 'Guide to Google Ads' Automated Bidding Options'.
This comprehensive guide will help you to gain an insight into the automated bidding options of Google advertising campaigns.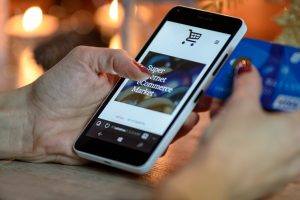 Umbro says, "Automated bids in Google Ads remove control from advertisers and rely on Google's algorithm for cost and performance. Google applies a variety of signals to do this.
For manual bidding, advertisers can set bid modifiers by audience type, device, location, and time of day, as examples. But Google can automate bids by query, ad creative, apps, browser, language, operating system, and search partner.  Automated bidding utilizes first- and third-party data and other signals not available to advertisers directly, such as in-market and affinity segments, session behavior, and search history.
Automated bidding, in short, saves time and increases efficiency, typically. Google offers seven automated bid options:
Target cost per action.
Target return on ad spend.
Maximize conversions.
Maximize conversion value".
Guide to Google Ads' Automated Bidding Options