Visual Design for Non-Designers [Podcast]
Social Media Examiner has published a new podcast 'Visual Design for Non-Designers' featuring Michael Stelzner to help marketers learn how to venture into visual designing.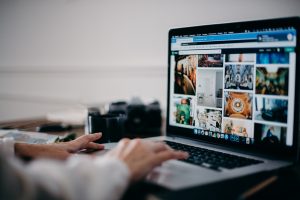 The SME team says, "Want to create better visuals for your marketing? Looking for tools and tips to help you easily create visual content?
To explore visual design for non-designers, I interview Donna Moritz on the Social Media Marketing Podcast.
Donna is a visual content strategist and founder of Socially Sorted. Her course is Visual Content Made Easy.
Donna shares a number of tools and apps you can use to design visually compelling content. You'll also find tips on how to get more visibility for your visuals".
Visual Design for Non-Designers