Everything You Need to Know About 'Google Penalty'
Google continues to update its algorithms for the past few years. These algorithm updates are aimed at giving users the best possible answers to their search queries and provide good user experience (UX).
Google penalizes the websites that violate Google's guidelines.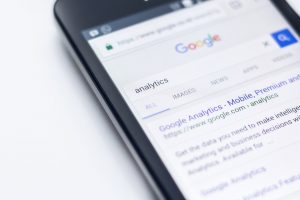 Rank Ranger contributor Liraz Postan has shared an article on Google Penalty and how to recover if you have received a penalty.
Postan says, "If you know anything about Google as a search engine, you know that it's anything but static. Over the years, Google has consistently made changes to its platform to give users the best experience. This is the reason that it stands among the top search engines in the world.
This incredible performance is a direct result of the updates that Google has made to its search algorithms. These updates are meant to provide a user experience like no other, and it's hard to argue with the fact that the search engine has achieved that.
Google has made so many improvements and to ensure that it's evolving ecosystem remains of the highest quality the search engine will issue "penalties" to those who don't follow the rules".
What is Google Penalty and How to Recover
---
---
Google penalties are strikes against individual websites that demote certain ranking factors in Google's search algorithm. Vertical Leap SEO specialist Marie Turner has published a comprehensive article explaining how to remove a Google Penalty. She says, "To remove a Google penalty from your website, you have to fix the issues flagged up and then show […]