BotNinja Viral Contests: new Facebook Messenger marketing tool #ad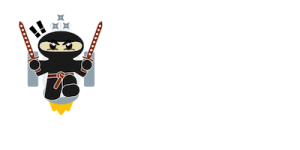 BotNinja is a platform for developing Facebook Messenger bots. It has a built-in Artificial Intelligence capability that it uses to develop smart robots (or "bots") that interact with Facebook Messenger.
Why should you care? Facebook's Messenger service is too big to ignore. Over 1 billion people are using it to interact, not just with their friends but also with businesses, every month.
A new BotNinja application for marketing on Facebook Messenger has just been released, BotNinja Viral Contests.
Now you can completely automate your Messenger marketing to build your list on autopilot without using any paid ads.
The BotNinja Viral Contests team has been working on this product for over 8 months, and has a solid roadmap for additional improvements over the next 4 months.
When purchasing this new app, you will receive access to the original BotNinja as well, and it comes packed with features such as:
• Flow Editors to train your A.I (Enterprises are paying over $4997 for this)
• An exclusive Facebook group. The CEO, Shadab Mahbub, will launch the BotNinja365 challenge Facebook Group, where he and other experts will go live and share bot hacks every day.
• Unlimited Drip Campaigns.
• Unlimited tags and attributes for your audiences.
• Access to the BotNinja Bot Creation Courses.
As good as the basic BotNinja was, the team got feedback from customers that it didn't solve their problem completely. More could be done to efficiently generate traffic from Facebook.
So they got to work and developed the BotNinja Viral Contest App for Messenger.
With the viral contest app, you can create contests over Facebook Messenger. People who sign up for your contests can invite their friends and family to claim their ethical bribe.
During the launch, you will receive lifetime access to this tool.
See the product In action here: BotNinja Viral Contest App.
Because it has a simple user interface with no complex setup or coding involved, you won't have any trouble getting started. Just plug in your offer and set up two rules, and the app handles the whole process on autopilot.
If you are looking for free traffic on Messenger (plus bonuses to help you use the app effectively) check out this new SaaS here: BotNinja Viral Contest App.