Let Amazon Alexa create a voice-over your marketing text #ad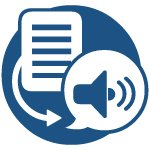 Now, you can create high impact voice-overs for your sales videos, explainer videos, affiliate review videos, and more, using voices supplied by Amazon, including the voice used for Amazon Alexa.
Amazon calls this voice service Amazon Polly. It can be used to generate high impact voice-overs for your sales videos, explainer videos, affiliate review videos, and any other videos by simply pasting your text into a new application that prepares your text for Amazon Polly..
The new software is called Script Vocalizer. With its help, you can insert voice-overs in your preferred video creation app.
And, for world-wide use, you cn create these voice-overs in 47 lifelike voices and 24 languages for maximum impact and to reach audiences in all major countries. (We have been wanting to expand into Brazil, and this is our best opportunity.)
Here's a video that shows the power of this new software: Script Vocalizer
Even if you are a complete beginner, you can create professional sounding voice-overs in just seconds, saving you the cost of a professional actor (on Fiverr, Freelancer, or Upwork, for example.)
It's a simple process:
1. Select a language and voice you want to use,
2. Paste your text into Script Vocalizer,
3. Click a button to start the translation from text to audio.
It couldn't be simpler.
You get such high quality in your generated audio because Amazon Polly uses advanced deep learning technology to synthesize speech that uses inflections like a human voice.
But you can't access this Amazon directly. You need to use an authorized app, which has access to the Amazon Polly restricted application interface.
The good news is that Script Vocalizer is an application that can connect you to Amazon Polly. It goes live at 10:00 AM EST today.
When you make your voice-overs, besides using them for your own marketing, you can sell them to both local and online businesses and keep all of your earnings.
You will appreciate the natural-sounding male and female voices available (usually, 2 for each language). Because of Amazon's attention to detail, you will get fluid pronunciation of texts enables you to deliver high-quality voice output perfect for sales letters, explainer videos, video ads, affiliate video reviews and any other videos.
Script Vocalizer is a cloud-based tool so you don't have to install it, you don't have to download it; all you do is select a language and voice, paste in your text, click a button and you're done. Download your audio and use it any way you like.
You are getting extreme flexibility with:
• 47 lifelike voices, each named that way it is easy to remember.
• 24 languages so you can have maximum impact in major countries.
You also get the ability to automatically store voice-overs into your dropbox, google drive, amazon S3 account, or download them to your computer.
The launch starts at 10 AM, and they are planning or frequent price increases during this launch, so get your copy early. Go here: Script Vocalizer
By the way, with help from the creators, we have arranged a collection of supplementary bonuses for our readers:
Audio Recording And Editing Software


An easy-to-use, multi-track audio editor and recorder for Windows and Mac OS X (also includes source code)

– – – – – – – – – – – – – –– – – – – – – – – – – – – –– – – – – – – – – – – – – –
2D Animation Studio


Creates film-quality animation using a vector and bitmap artwork.
It eliminates the need to create animation frame-by frame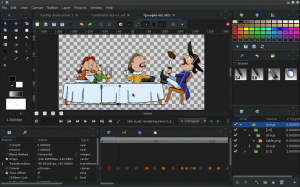 – – – – – – – – – – – – – –– – – – – – – – – – – – – –– – – – – – – – – – – – – –
Compositor
– – – – – – – – – – – – – –– – – – – – – – – – – – – –– – – – – – – – – – – – – –
SCREEN MARKER



ON SCREEN MARKER FOR ANNOTATION, PRESENTATION AND DRAWING.

– – – – – – – – – – – – – –– – – – – – – – – – – – – –– – – – – – – – – – – – – –
SC Video Editor