'AWeber 10th Anniversary' – Aweber Blog Post
The latest Aweber Blog post is titled "AWeber 10th Anniversary". [Blog]

Aweber latest blog post:
AWeber 10th Anniversary
This month marks the 10th anniversary of AWeber since our first customer back in August 1998.
You might think that after 10 years things around here would be business as usual.
AWeber 10th Anniversary…
Aweber Blog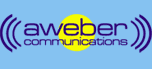 Located in Newtown, PA AWeber Communications develops and manages online opt-in email newsletters, follow-up automation, and email deliverability services for small business customers around the world. Customers access our website 24/7 to manage and send their newsletters to recipients who have specifically opted in on their website to receive that information. AWeber's founder, Tom Kulzer, believes very strongly in ethical opt-in email marketing and has developed strong policies and procedures to prevent abuse.